Certified Managed Care Plans
Genex Care for Ohio
Genex Care for Ohio is dedicated to providing a personalized approach to customer service.
Choose Genex Care for Ohio
As a boutique-style MCO, Genex Care for Ohio provides personalized, responsive service that enables our clients to truly get to know their MCO partner. Our dedicated team averages over 10 years of MCO experience, assisting you and your employees in navigating the workers' compensation environment. We are committed to facilitating a safe and expeditious return to work, which can positively impact medical, indemnity, and litigation costs for your company
Our managed care coordinator provides individualized service to support a successful workers' comp program, including: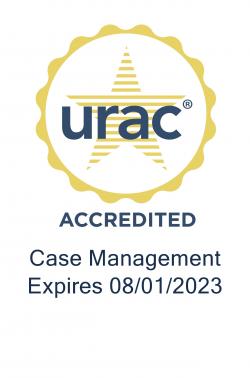 Onsite training and education
Educational materials
MCO I.D. cards
Employer claims
Medical bill payment reports
Claim status reviews can be conducted onsite or via email, telephone, or internet conference. 
Genex has held Managed Care Organization (MCO) certification with the Ohio Bureau of Workers' Compensation's Health Partnership Program (HPP) since 1997. Additionally, Genex has been awarded accreditation for Case Management Organization Standards by the American Accreditation Healthcare Commission/URAC (URAC).
Resources
First Report of Injury - Online
Roles in the Ohio BWC Health Partnership Plan (HPP)
Sample Ohio MCO Identification Card
Need to Reduce Your Total Cost of Risk?
To help lower your total cost of risk and return injured workers to work as quickly as possible, we offer a FREE consultation with a workers' comp expert. Together, we will begin to build a workers' comp program to meet your company's unique needs.
Schedule a Consultation