You Can't Be
Every­where
Our Case Managers Can
National Coverage. Local Knowledge for a Simpler Claims Journey.
The Ultimate Guide to Case Management
Everything a Claims Professional Needs to Know
As a claims professional, your days are busy and filled with many different tasks, sometimes making it hard to achieve the ultimate goal: successful claim resolution and closure. This page will provide you with an understanding of case management, why it's important, and how it can help you resolve your claims.  While case management is widely utilized throughout the property and casualty and health care industries, this page will focus primarily on case management in workers' compensation.  You will learn about the role and goal of the case manager, the type of services they perform, when to refer a case, how to measure the value of case management, and common governing bodies and credentialing organizations for case managers. You'll be able to use this information to more effectively adjudicate your claims.
History of Case Management
One of the earliest references to case management dates to the late 1800s when it was utilized in settlement houses and charitable organizations to help coordinate resources with very limited access to health and human service systems. Immediately after World War II, the American Medical Association began viewing medical care as a three-phase process: prevention, cure, and rehabilitation. The concept of rehabilitation largely resulted from medical advances achieved in the treatment of wounded soldiers in World War II, who often required long-term medical management.  
Fast forward to the 1970s when case management was introduced into Medicaid and Medicare projects, again to coordinate services for individuals in these distinct populations. At about this same time George T. Welch, a claims manager for the Insurance Company of North America (INA), developed a program of rehabilitation nursing intervention and a network of medical and vocational professionals as resource support. That same year, the Insurance Company of North America formed a subsidiary - International Rehabilitation Associates (IRA) to market professional rehabilitation services to insurance companies and other organizations. It was the first private rehabilitation medical cost-containment business in the United States. International Rehabilitation Associates was later acquired by Genex Services, LLC but the original idea lives on today – helping injured or ill individuals achieve optimal recovery and achieve their highest level of function.
"The greatest benefit a person can possess is the ability to work."
George T Welch 
Chapter 1
Case Management and Its Benefits Explained
What is case management?
Case management is a clinical tool that has been used by claims professionals in the workers' compensation industry for decades. But what actually is case management and what are the benefits of utilizing it as a claims management tool? 
The most widely adopted definition for case management is "a collaborative process of assessment, planning, facilitation, care coordination, evaluation and advocacy for options and services to facilitate an individual's and family's comprehensive health needs through communication and available resources to promote quality cost-effective outcomes." Case Management Society of America (CMSA). 
Key components of the case management process include:
Comprehensive assessment
Case planning
Coordination of care
Education
Advocacy
Case management services many different populations and is utilized in many settings. However, regardless of where it's used one common theme that is consistent throughout is the coordination of services.
To help better understand the role and the goal of case management, consider the following elaboration of a definition of case management from the Certified Case Manager Commission (CCMC):
Case management is a "collaborative process that assesses, plans, implements, coordinates, monitors, and evaluates the options and services required to meet the client's health and human service needs." 
The case management process is "characterized by advocacy, communication, and resource management and promotes quality and cost-effective interventions and outcomes."
Everyone benefits when our clients reach their "optimum level of wellness, self-management and functional capability."
"Case management services are optimized best if offered in a climate that allows direct communication among the case manager, the client, the payer, the primary care provider, and other service delivery professionals. The case manager can enhance these services by maintaining the client's privacy, confidentiality, health, and safety through advocacy and adherence to ethical, legal, accreditation, certification, and regulatory standards or guidelines."
 
Case managers can be found in many settings including:
Health care facilities
State and Federal programs
Health, disability, and casualty insurance
Managed care companies
Disease management companies
Benefits of Case Management
Now that we have established what case management is, let's explore the benefits and understand why it is a vital tool for you as the claims professional, for the medical provider, the employer, and—most importantly—the injured employee. 
Benefits to the Injured Employee
Facilitates timely and appropriate coordination of care, taking the burden off the injured employee and family
Educates the injured employee on all aspects of their care so that they can make informed decisions
Helps the injured employee set reasonable expectations around recovery
Provides support and advocacy throughout the process
Benefits to the Claim Professional
Keeps the claims professional informed of all relevant medical and return-to-work plans and associated timeframes 
Decreases the dollars spent for both medical and indemnity payments
Assists the claims professional in appropriate decision making 
Creates a positive working relationship between the claims professional, the injured employee, the employer, and the attorney (if involved)
Provides an excellent resource for claim collaboration
Benefits to the Medical Provider
Expedites coordination of treatment plan
Facilitates communication between all involved
Provides support and education to the injured employee, supplementing the treating provider
Benefits to the Employer
Communicates return-to-work (RTW) goals and timeframes
Helps identify transitional or modified duty
Communicates essential job duties and associated physical demands to the provider
Coordinates RTW between the employer and injured employee
Chapter 2
Types of Case Management
In this section we will focus on case management delivery in workers' compensation, review methods of delivery and the most common activities completed by case managers.
The National Institute of Occupational Safety and Health defines workers' compensation as a system that provides partial medical care and income protection to employees who are injured or become ill from their job.
In general terms, the goal of case management in workers' compensation is to coordinate medical care and assist the injured employee in returning to their highest level of function in a safe and timely manner.  There is a great deal of activity that can occur between claim referral to case management and case closure, and it will vary from claim to claim depending on a number of variables including:
Reason and timing of referral
Diagnosis and treatment
Return-to-work opportunities 
Psycho-social issues
Comorbid conditions complicating recovery
Case management is delivered in two ways:
Telephonically, typically referred to as telephonic case management (TCM)
Face-to-face, typically referred to as field case management (FCM)
Both delivery systems can be effective but as a best practice, telephonic case management is used as an early intervention strategy, during the first 60 to 90 days post-injury or later in the claim to resolve a specific need.  The idea being if you involve a TCM early in the claim they can help prevent it from becoming complex. 
FCM is typically utilized on claims that are more complex in nature and need face-to-face intervention.  Complex claims can be defined as a catastrophic injury/diagnosis or any claim that has complicating factors that may extend the disability duration or treatment beyond usual and customary guidelines.
Our expert team of over
2,000 Case Managers
facilitate timely & appropriate medical care and coordinate a safe and timely return-to-work.
Common Case Management Activities
Case management activities can vary based upon the unique needs of the claim and the request for service.  Some of the common activities include:
Assessment
Comprehensive assessment of the injured employee's injuries and illnesses as well as any comorbid conditions that may impact recovery
Ongoing assessment of the injured employee's progress toward maximum medical improvement and return to work
Securing treatment and return-to-work plans from treating provider and comparing to nationally recognized guidelines
Identification of non-medical barriers to recovery such as Social Determinants of Health (SDoH)
Medical records retrieval, review and interpretation
Review and assessment of medication regimen
Communication and Education
Regularly scheduled contact with the injured employee to provide ongoing support throughout their recovery
Injured employee education on treatment plans, expected recovery timeframes, the impact of comorbid conditions on recovery, and general health and wellness to improve mental and physical well-being  
Regular communication and collaboration with the claim's professional (including providing periodic reports) regarding the employee's progress and milestones achieved, such as maximum medical improvement or release to return to work (communication)
Providing education to the injured employee regarding medication safety when warranted
Return to Work
Coordination of return to work in a safe and timely manner, taking into consideration any restrictions or residual functional limitations and ensuring each plan is tailored to the individual's needs
Ensuring return-to-work planning is incorporated into the treatment plan and that expected recovery aligns with national guidelines
Facilitation of return to work between the employer, injured employee and provider including job analysis, identification of transitional/modified duty or ergonomics assessments
Assessment of and assistance with vocational needs when returning to work with the pre-injury employer is not possible
Coordination of Care
Coordination of referrals to specialists and rehabilitation facilities as appropriate, channeling to network providers where jurisdictionally allowed
Coordination of any transitions of care, transportation, home health care, durable medical equipment, therapy, home/vehicle modification, pain management, and other rehabilitative care services as needed
Research and coordination of community resources and support 
It is not unusual for a claim to have both TCM and FCM services. TCM and FCM can work hand in hand. Here are a couple of examples:
Example 1: TCM with FCM task
Problem:
The telephonic case manager is having difficulty getting the treating provider to address return to work.  
Solution:  
The telephonic case manager sends a task assignment to the local field case manager to complete a job analysis (JA) of the employee's regular job duties and associated physical demands. The field case manager completes JA and forwards it to the telephonic case manager. The telephonic case manager shares the job analysis with the provider and obtains a return-to-work release.
Example 2: TCM transition to FCM
Problem:
An injured employee's diagnosis is complicated by psych-social issues identified by the telephonic case manager that will likely delay recovery.
Solution:  
The telephonic case manager recommends full assignment to the field case manager for ongoing face-to-face intervention with the injured employee and their care team.
Chapter 3
Identifying the Need for Case Management
We previously discussed the two types of case management delivery, telephonic and field, as well as the common activities performed by a case manager regardless of delivery type. In this section we will cover how to identify the need for case management.
How do You Know if Your Claim Will Benefit From Telephonic Case Management?
If your claims organization utilizes telephonic case management (TCM), there are two methods for identifying which claims could benefit:
Automated risk identification
Claims professional identifies a need
Data-driven risk identification utilizes claim data at the onset of the claim to identify claims that can benefit from early intervention. All claims are run through a risk model and trigger an alert when the claim is predicting risk, allowing for rapid assignment to a TCM for early intervention. As the claim matures, medical and pharmacy utilization data can be added to the risk model to enrich the information captured and surface claims that are exhibiting actual risk. Comparing medical and pharmacy data to nationally recognized clinical guidelines can easily reveal when treatment is trending in the wrong direction.
Not every claims program has access to automated risk identification.  In that case, you must rely on your own claim expertise.  Consider TCM if you are experiencing any of these situations:
Injured employee is out of work
Difficulty obtaining a return-to-work (RTW) release
Complex medical treatments and/or multiple providers
Provider is not providing treatment or RTW information
Pharmacy concerns such as multiple medications, opioids >7 days, etc.
Work restrictions are not progressing, or modified duty is going beyond the typical time frame
Lack of progression in physical therapy
Non-compliance with medical treatment
One or more comorbid conditions exist, such as diabetes, obesity, and smoking
Pre-existing injury to the same body part
Surgery is recommended
Complaints are inconsistent with the injury
Diagnosis is unusual and not typical for a workers' compensation claim
Learn more about Genex's unique telephonic case management capabilities 
How do I Know if I Need Field Case Management?
Let's start with the most urgent of field-based referrals, catastrophic case management.
Engage an experienced catastrophic case manager immediately upon notification of a potentially catastrophic claim. Getting a catastrophic case manager involved at the beginning of the claim:
Conveys care and concern to the injured employee and family
Ensures immediate understanding of the extent of the injury
Assists you in early reserve setting
Creates an open line of communication between all involved parties
Allows the case manager to immediately establish communication with the treatment team and begin the transition of care planning
Examples of injuries considered catastrophic include:
Amputations
Severe eye injuries resulting in loss of vision
Thermal or chemical burns
Major burns
Multiple injuries resulting in trauma
Crushing injury/multiple fractures
Electrical shock
Spinal cord injury
Acquired brain injury
Engaging a catastrophic case manager immediately is essential. Not only are the medical issues complex but the injured employee and family need support. They need assistance understanding their medical condition and treatment plan so that informed decisions can be made while navigating complex medical systems. Catastrophic injuries often require transition of care, long-term rehabilitation and discharge planning.
Learn more about Genex's catastrophic case management services 
 
Discover two impactful case studies illustrating the transformative effects of case management on catastrophic claims.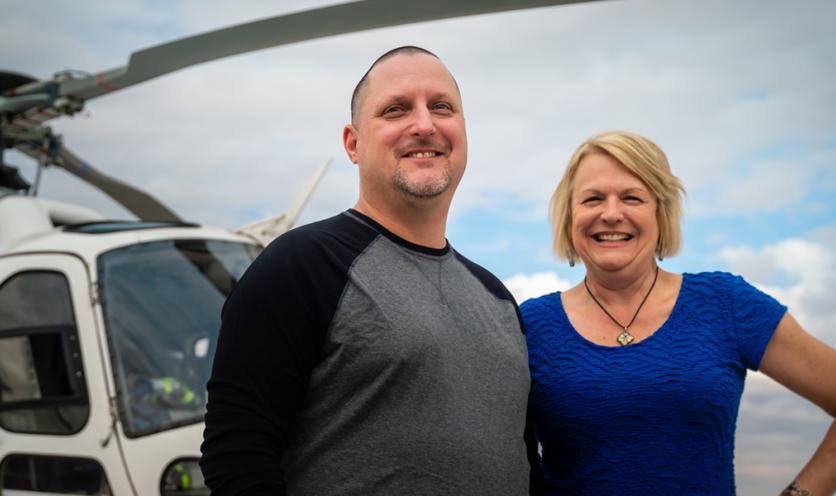 Phoenix Rising: Changing Course After Tragedy
As a flight paramedic in Phoenix, AZ, Derek Boehm's job was to rescue those whose lives were on the line in emergency situations. That role reversed one afternoon when he and his crewmates crashed into a mountain leaving him stranded on a snowy cliff with serious injuries and no way to call for help. Find out how he survived the ordeal and meet the case manager who guided him to recovery.
Explore Derek's Story Now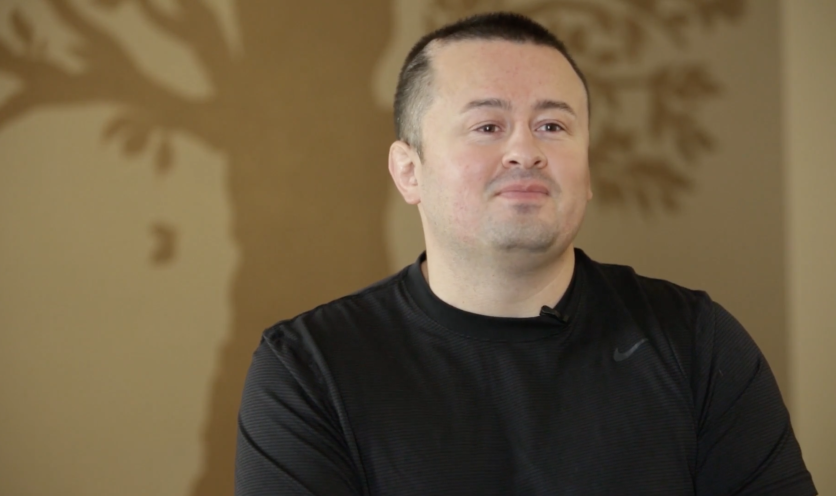 The Rise of a Real-life Robocop: Meet Jeremy
Jeremy Romero always wanted to be a police officer. For 13 years he lived out his dream until a devastating crash left him near death and paralyzed from the waist down. Find out how Jeremy defied the odds to rise above his life-changing injuries through the assistance of case management.
 
Explore Jeremy's Story Now
Other Reasons to Consider Field Case Management
While catastrophic events are a clear indication of the need for field case management, there are also many other circumstances that can occur throughout the claims process that signal the need for field case management. 
Medical Considerations
There is a history of prior work-related injuries
Pre-existing conditions exist that can impact treatment and recovery
A pre-existing condition is aggravated
There are multiple medical providers or frequent changes in providers
The medical diagnosis does not align with the cause of the injury
There is a conflict of medical status between the physician and the injured employee
Medical treatment is anticipated to exceed usual and customary guidelines
Return-to-Work Considerations
The employee is working light duty with no progression to regular duty
Re-injury occurs shortly after return to work
The employee does not believe they can or will ever return to work
A job analysis is needed to identify essential job functions and associated physical demands
Return to work will require job modification
An ergonomic assessment is needed to modify the workstation
The employer is unclear if the job is available for the injured employee to return to work
Vocational Considerations
There is no job for the employee to return to due to physical limitations
The injured employee has limited education and skilled work history
The injured employee has limited job-seeking skills
A loss of earning capacity, wage earning capacity evaluation needed for settlement
Social Determinants of Health and Behavioral Health Concerns
The injured employee is non-compliant with the treatment plan
The injured employee misses, reschedules, or postpones appointments
The employee expresses fear of re-injury
There is a lack of transportation or other financial issues 
There is no family support or caregiver to support the injured employee 
The injured employee expresses feelings of depression or anxiety
We answered the question "What is Case Management?" and defined it as "a collaborative process of assessment, planning, facilitation, care coordination, evaluation and advocacy for options and services to facilitate an individual's and family's comprehensive health needs through communication and available resources to promote quality cost-effective outcomes." Case Management Society of America (CMSA)
We established that comprehensive assessment, case planning, coordination of care, education, and advocacy are all key components to the case management process
There are many benefits to various stakeholders in the case management process; however, everyone benefits when the injured or ill employee reaches their "optimum level of wellness, self-management and functional capability"
Case management can be delivered telephonically or face-to-face
Telephonic case management is most effective early in the life of the claim
Field case management is typically engaged in complex claims
Engage a field case manager immediately on catastrophic claims. If you are new to claims management – keep a list of common reasons to engage a case manager
Chapter 4 Preview
Keep an eye out in July for an email announcing the release of the next section of our Ultimate Guide to Case Management where we will identify how to select a qualified case management partner.